Change Management & Coaching
Anne has worked with Courtney Smock at Slingshot25 in support of change management, change leadership strategies and leadership coaching. Hear what she has to say about her experience.
"I will be using these tools as soon as I get back to the office. There is so much change that is happening all the time, knowing these steps will help me be a better supervisor and employee."
"Courtney was my favorite speaker and session! I love addressing all the emotions that go along with this job - we are all unified by these feelings and she is giving us tools to navigate the tricky world. Awesome speaker, love!"
"We got a lot of value out of the Slingshot25 Change Course. They do such a great job of taking big ideas and breaking them into simple concepts that we were able to integrate into how we lead change right away! Going through this as a cohort made it especially meaningful. We'd highly recommend it to any individual or team wanting to be more effective in leading people through change. Thank you Slingshot25 team!"
Change Management & Coaching
Jetuan from United Fire Group comments on her company's experiences with the Change Course from Slingshot25.
"Courtney and Jackie make a great team. I've had the pleasure of seeing them in a couple of different presentations. They have completely different styles but they compliment each other so well and they're hilarious! They find the joy in whatever the situation is - it can be a really messy situation and they can look at it in such a way that makes it not so scary or intimidating. They leave you feeling encouraged and empowered."
"I absolutely loved the presentation and the energy [Jackie] brought to our event. She touched on many subtle points that make a true Leader and in fact a true human being."
"Loved the labs discussion. Got more people thinking through scenarios. Loved the structure of the course. It offered personal and interactive conversation."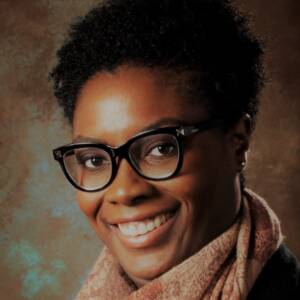 I sought out coaching services from Slingshot25 because I was struggling to balance my personal and career goals.
Working with Courtney Smock, she empowered me to live in my truth. Her encouragement and her insight helped me to identify the experiences that I was looking for and held me accountable for making progress toward achieving the experiences that I was seeking.
I would recommend Courtney as a coach because she's authentic. She's passionate about what she does, and she will give honest feedback to help support your growth and development.
I would recommend Slingshot25 for any of their services because the team truly partners with you to understand your needs and help you to achieve your desired outcomes.
~ Diedre J.
"I've been through a lot of leadership training and The Truth of Leading Others is the best I've ever experienced."
"The Truth of Leading Others introduced me to important aspects of leading I had never considered before. It changed how I lead."